Don't be a victim of bullying!
There are State and Federal Laws in place to protect you against abusive debt collection companies and bill collectors. It's time to stop being a victim.
Florida Student Loan Help
Determine which repayment plan meets your needs and if your student loans can be discharged in your Chapter 7 bankruptcy.
Florida Chapter 7 Bankruptcy
If you're buried under massive debt, bankruptcy might be right for you. It offers many families a "fresh start". Contact us today and get on the path to rebuilding your credit and your life.
Vigorous Consumer Protection
We believe in a fierce, in-your-face approach to consumer protection and have been successful in protecting the rights of our clients for over 30 years.​
Call 727-712-3333 to schedule a free consultation!
Chapter 7 Bankruptcy | Student Loans | Credit Card Lawsuits | Real Estate
Castagliuolo Law, P.A. specializes in consumer law. Period. That's all we do. From Chapter 7 bankruptcy and Student Loan Debt to Credit Card Lawsuit Defense, we focus on protecting our clients' rights at the bargaining table and in the courtroom. Based in Largo, Florida, we represent clients in the Tampa Bay area and throughout Florida.
We are committed to the protection of your consumer rights and we fight aggressively to fulfill our commitment to each and every one of our valued clients. If you are seeking resolution of a dispute or are headed for court, you deserve to have an experienced Florida consumer attorney in your corner. We approach each matter with the utmost understanding of our clients' needs and we apply the most effective course of action to achieve our clients' objectives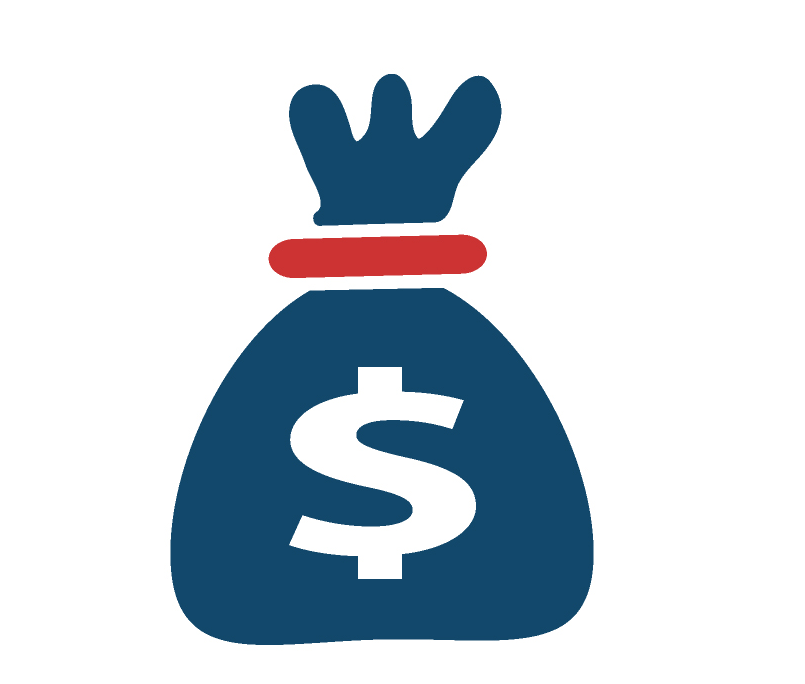 A legal option that can help you clear some or all of your debt. We can help you determine if bankruptcy in Florida makes sense for you.
There are several repayment plans that may help you stay out of bankruptcy. We can help you choose the right repayment plan for your circumstances.

If you're being sued on a credit card debt, contact us. Your creditors are not going to stop pursuing you, so you need an aggressive attorney in your corner. You can rely on our skill and experience to fight back for you.

Eugene P. Castagliuolo is a licensed Florida Realtor, and he represents both sellers and buyers of residential real estate. If you want your Realter to also be capable of giving you legal advice while buying or selling a home, give us a call.
Do you have questions about your consumer rights?
Here are some of the most recent questions asked of Mr. Castagliuolo and his answers.
The goal of a bankruptcy attorney is to give clients a fresh financial start, to get them on the path toward raising their credit score, and to help them achieve financial stability.
There's a lot of misinformation surrounding bankruptcy in general and Chapter 7 bankruptcy in particular. The fact is, you can get most of your debt wiped out within six months and still keep your home and your car.  Once you file a Chapter 7 bankruptcy, you can stop harassing creditor calls, foreclosure activity and wage garnishments almost immediately. You don't have to tackle the problem on your own. As an experienced Tampa consumer law firm, we will discuss your options and ensure that whatever debts can be discharged are discharged.
Chapter 7 bankruptcy is the most common form of consumer bankruptcy. The goal is to wipe out overwhelming debt and give you a fresh start.  Debt you can eliminate through Chapter 7 include:
Credit cards
Personal loans
Leases
Mortgage deficiencies
Medical bills
Judgments
Certain tax obligations
If you have lost your job as the result of COVID-19, or if you have a mountain of medical bills or credit card debt, contact us for a free consultation today!
Creditors typically try to collect debts for up to 18 months before they file a lawsuit. If you stopped making payments on credit cards after trying to settle the debt with the company, or if you just ignored the bills because you couldn't make the payments, then you may be forced to appear in court.
We often help clients work through credit card lawsuits by mounting a strong defense. Even if you have received notice of the lawsuit, there's still time to work something out with the creditor suing you. Contact us today to discuss the details of your case. Let us assist you in addressing this debt once and for all.
When you first take out federal student loans, the government chooses which organization servicers your loan. Nearly 90% of all student loans are services by one of these organizations:
Cornerstone
FedLoan Servicing
Granite State
Great Lakes
HESC
MOHELA
Navient
Nelnet
OSLA
All servicers are not created equal. If you're having issues with your servicer, cannot make the payments you were assigned or are filing for bankruptcy, Castagliuolo Law, P.A. can help.
There are a variety of options available to help you deal with your student loan debt, from rehabilitation and consolidation to repayment options. We can review your situation and determine what options can lower your monthly payments, stop wage garnishment, recover from IRS tax intercepts, and more.
Are you ready to buy a home or sell a vacation property? Eugene Castagliuolo is a licensed Florida real estate agent. He is also experienced in handling a variety of real estate-related legal issues that affect homeowners and commercial property owners.
Schedule a free consultation today
Don't wait to take back control of your financial future. Call us today.
Eugene P. Castigliuolo
801 West Bay Drive • Suite 487
Largo FL 33770
727-712-3333