Many people have a preconceived notion about bankruptcy: That it's typically a byproduct of being financially irresponsible or dishonest or immature. WRONG! The truth about bankruptcy is far different. If you are like the millions of people unemployed, underemployed or who have mountains of debt due to unexpected medical expenses, you shy away from the idea of bankruptcy.
It may be that you fear what it can do to your credit, or don't want people to think you're lazy or even that you feel guilt and shame that you can't pay your debts. The fact is, life can spiral out of control, no matter what steps you take. If your financial resources are tiny compared to an unreasonable debt burden, you could spend years trying to get your head above water and not pay off creditors.
Bankruptcy provides powerful protection and stops you from drowning in debt. It gives you a way out of a financial situation that you had little or no control over. Although filing for bankruptcy is a serious step, don't dismiss it because of its stigma. Let's take a look and bust a few of the most common bankruptcy myths.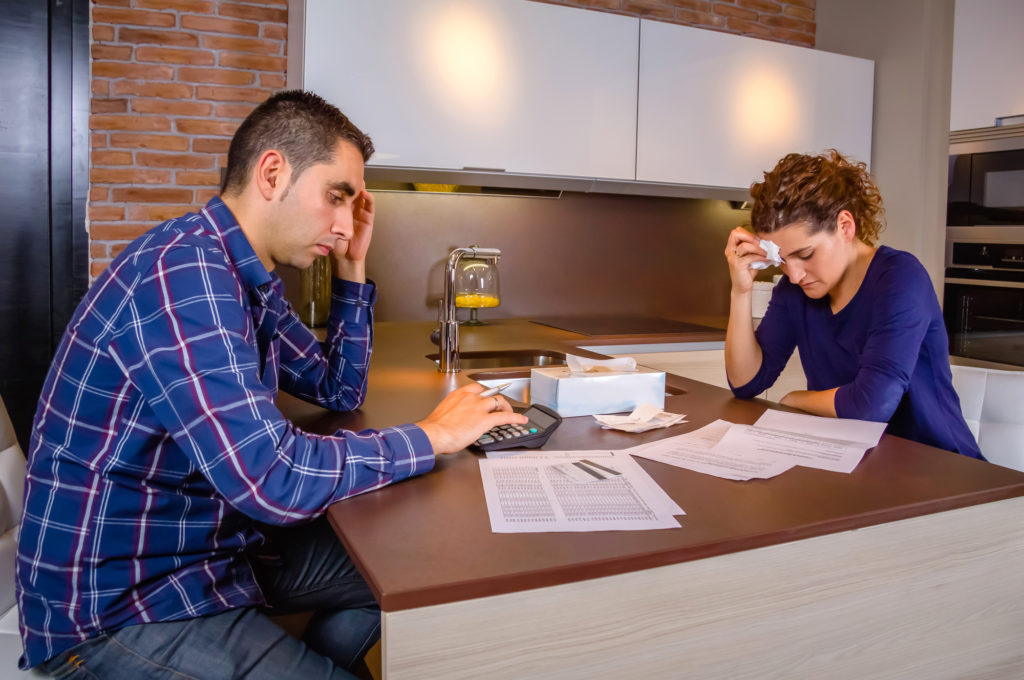 MYTH: Declaring bankruptcy will haunt me forever
This is one of the most pervasive bankruptcy myths. It's the part that scares honest people the most. They believe that by filing bankruptcy, that they will never financially recover. They fear that they'll never be able to get a mortgage, buy a car or take out a loan with a decent interest rate for the rest of their lives.
Although bankruptcy does affect your creditworthiness for a time, it isn't permanent. The process is not to be taken lightly, but it also won't ruin you.
MYTH: I'll lose my home if I file for bankruptcy
If you file Chapter 7 bankruptcy in Florida, many exemptions allow you to keep specific property, from jewelry to your car and home goods. The homestead exemption allows you to keep your primary residence and protects it from creditors. There are some requirements regarding the property's size and the length of time you must have lived in Florida.
Bankruptcy is intended to help debtors get back on their feet. This means that you must be allowed to keep certain resources. A home, transportation and a non-garnished paycheck are often part of these resources.
MYTH: There's not much difference between Chapter 7 and Chapter 13
The goal of personal bankruptcy is to discharge debt and help you move forward, rebuilding your life financially. However, the way each type of bankruptcy works is very different. If you qualify for Chapter 7, non-exempt assets are liquidated and used to settle debts. In Chapter 13, a payment plan is developed that allows you to pay creditors a modified amount. At the end of the plan, as long as you don't miss any payments, many debts are discharged.
A means test can determine if you qualify for Chapter 7. If you do, the proceedings are often complete within 6 months. The payment plan for Chapter 13 takes 3 to 5 years to complete.
Filing Bankruptcy in Florida
At Castagliuolo Law, P.A., I help clients throughout the Tampa Bay area determine if bankruptcy is the right step. Contact me today for a free consultation. We'll discuss your situation and goals. If Chapter 7 or Chapter 13 makes sense, we can get the process started and get you on the road to financial recovery.
Looking for a Bankruptcy Lawyer near me? Castagliuolo Law, P.A., works with clients in the Tampa Bay area, including Pinelles, Hillsborough and Pasco Counties, as well as throughout the state of Florida.